Photographs
Although the history of photography can be said to go back much, much further (see, for example, History of Photography on Wikipedia), it was only in the late 19th Century that creating photographs became mainstream. During the First World War, thousands of photographs were taken, not only by official war photographers and professionals but also by keen amateurs who captured scenes from their everyday lives with their personal, portable cameras.
Whether taken by professionals or amateurs, in an official capacity or for personal use, photographs from the period of the war offer us an invaluable insight into people's lives one hundred years ago.
This collection is but a very small sample of what can be found.  Some examples of studio portraits can also be found below.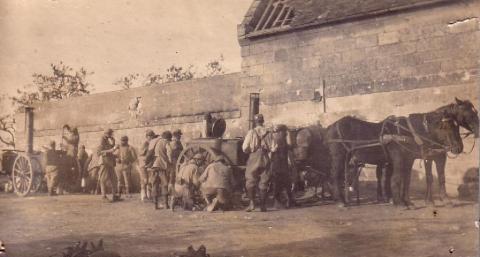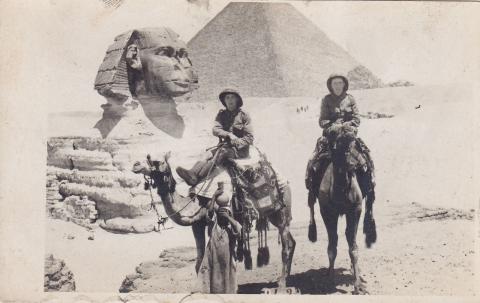 Studio Portraits

Photography was relatively new at the time of the First World War, but photography studios existed and many families dressed up for a family picture for the soldier to take with him to the war. Studios could also be found in many camps, not least training camps, and many, many portraits of young men in uniform were created and sent to families back home.